A sock so warm his feet wouldn't know it was winter
No one likes cold feet. But until 2008, most 'thermal' socks you could buy were pretty much useless. And that's where our mission began…
Our inventor, David Doughty, spent his working life making and selling socks. Laid off from his factory job in the late 70s, he bought a sock machine with his severance check and began making socks in his garage. By the 80s, he'd built up a thriving business that employed over 200 people.
Things got tougher in the 90s. Imports flooded the market, forcing David to switch from manufacturing to importing. Socks got cheaper, but they got thinner and lighter too – and people's feet got colder.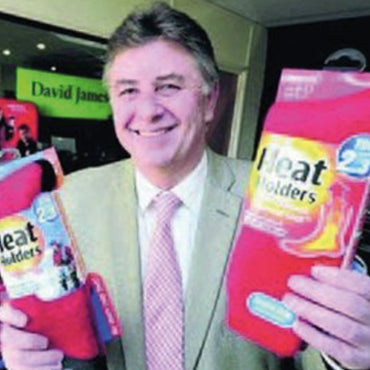 David Doughty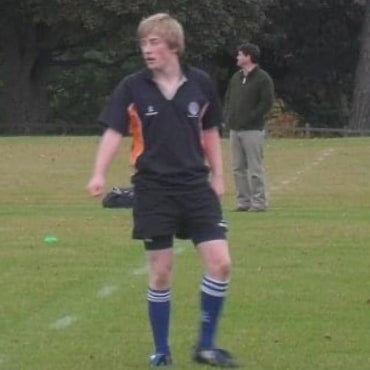 Connor Doughty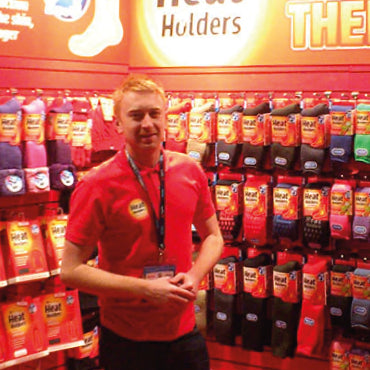 James Doughty
Cold feet, bright idea...
One winter's day in 2006, while David was watching his son play football, he realized his so-called 'thermal' socks were doing absolutely nothing to keep his feet warm. Sock-makers had tried so hard to be cheap, they'd forgotten about quality. Right there and then, David decided to create a superior thermal sock. A sock so warm his feet wouldn't know it was winter.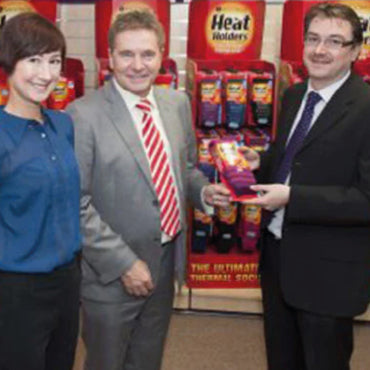 Shane Doughty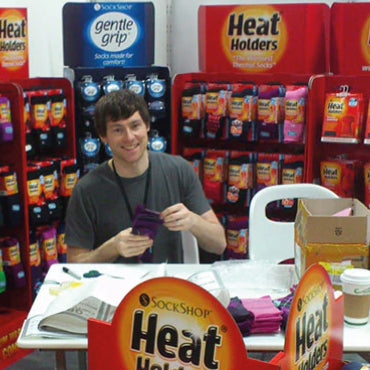 Craig Sefton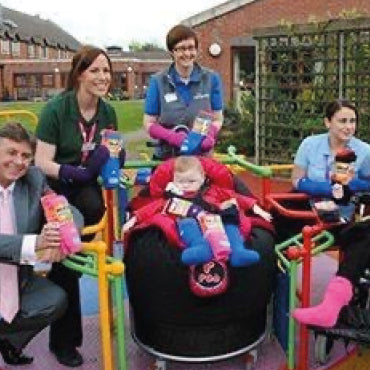 David Doughty
A sock is born
Developing Heat Holders® took two years of hard work, dozens of experiments and a complete redesign of machinery. Eventually, we found the answer: a three-stage manufacturing process incorporating a high-quality acrylic yarn mix with an incredibly soft, cashmere-like feel, a special long looped pile and finally an intense brushing process. The key to insulation is to trap as much warm air as close to the skin as possible, and that's what Heat Holders® do better than any other sock in the world.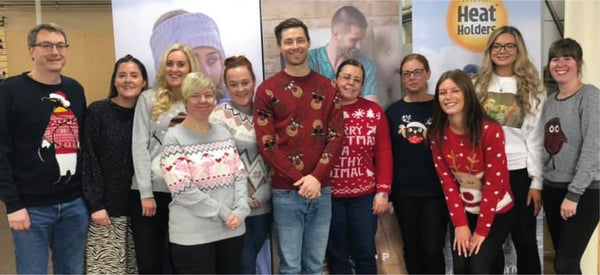 The Heat Holders Team
Warm reaction
People loved Heat Holders® right from the start. In emails, social media posts and online product reviews, they told us the socks had literally changed their lives. Now, instead of suffering with thin, chilly socks (often two pairs at once), they could enjoy blissful warmth and comfort all day long.
Dog walkers, horse riders, skiers, gardeners, anglers, farmers and outdoor workers all agreed: Heat Holders® socks were the warmest they'd ever worn. People suffering with medical conditions that cause cold feet such as Diabetes, Raynaud's, Hypothyroidism, Peripheral Vascular Disease, Rheumatoid Arthritis and Neuropathy all reached out as one, saying "Thank you, thank you, thank you!"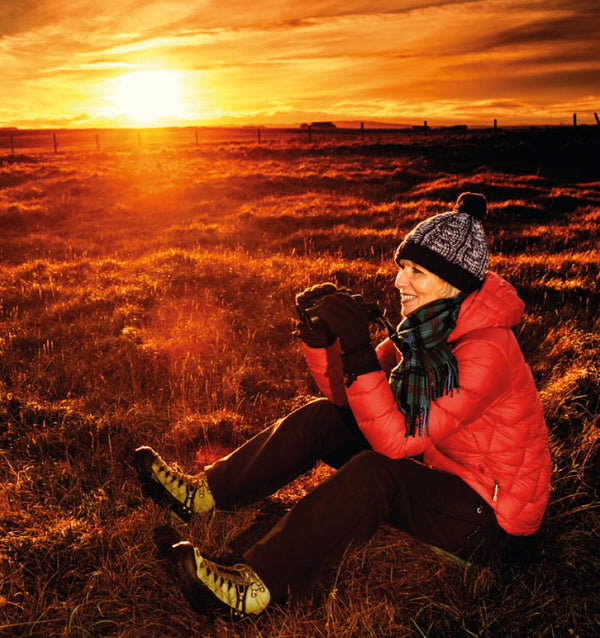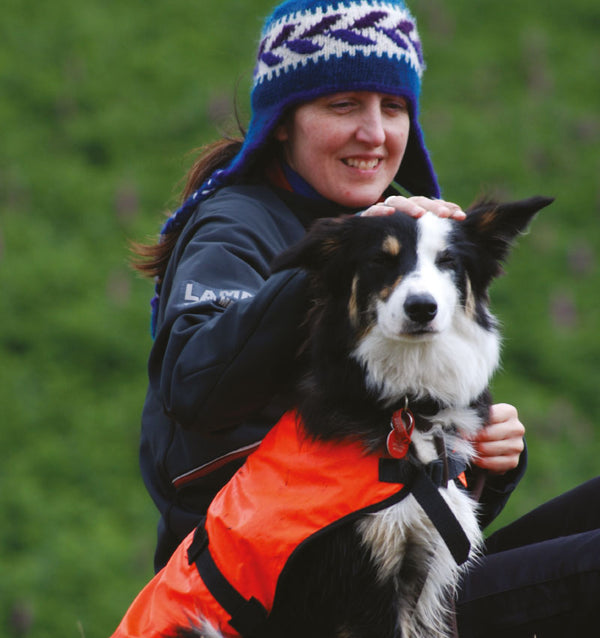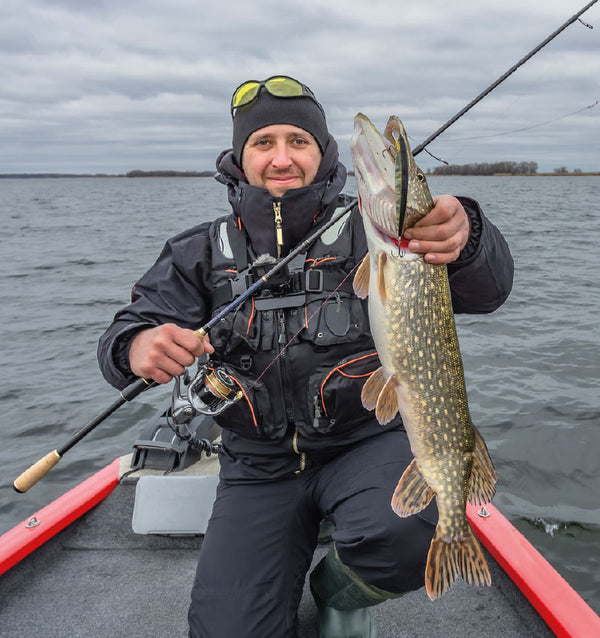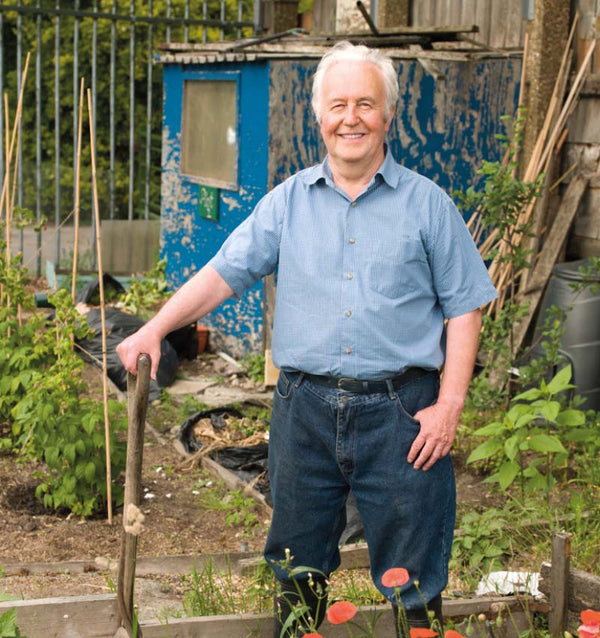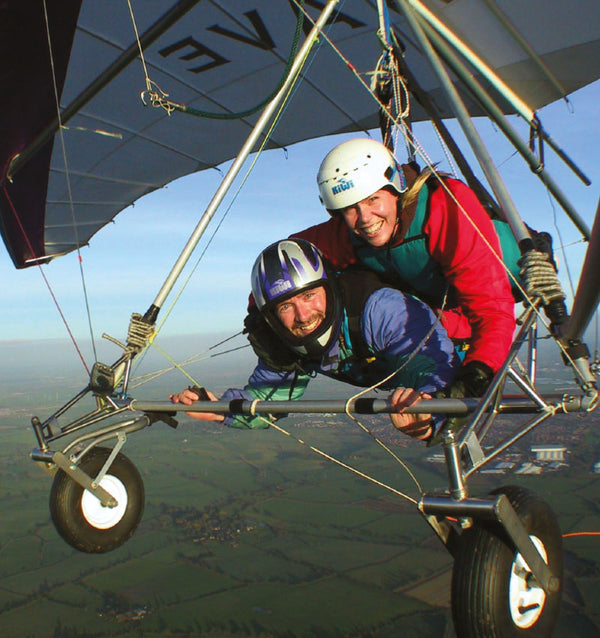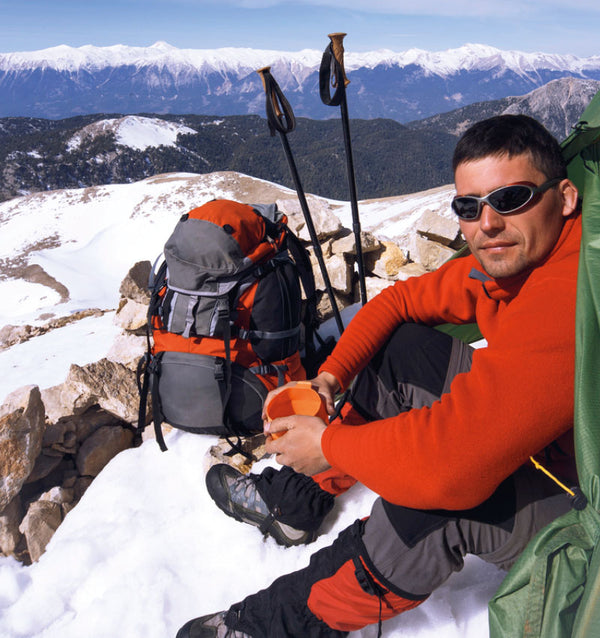 These are the warmest socks I've ever worn without making your feet 'sweaty'
Jayne
Dog Walker
These socks are great for cold weather at the allotment and even better for walking the dogs in winter conditions.
Mr Armstrong
Allotment Holder
These are the warmest socks I have ever worn. They are especially good in wellies when the weather is wet and icy.
Janet
Horse Owner
Extremely effective, warm comfortable socks for a range of outdoor activities, most impressed!
Bill
Ski Instructor & Hill Walker
These socks have changed my life, with my feet being so cosy my whole body stays warmer.
Heidi
Farm Worker
As soon as I put the socks on, I could feel the warmth on my feet.
Mrs Ball
Dog Trainer
Top to toe
Many millions pairs of Heat Holders® later, the message of warmth continues to spread all over the world. We expanded our sock range to include more styles, fits and patterns. And we helped customers feel warm all over with new Heat Holders® hats, gloves, tights, leggings, thermal underwear, fleece, blankets and more.
Over 16 years after David's epiphany on the football field, the Heat Holders® product range continues to grow, adapt and evolve to our customers' needs. Then, as now, we are Heat Holders® - Making Life Warmer™.